For questions related to the OPCDE conference. Please email matt@opcde.com
opcode: short for operational code, it is a number that determines the computer instruction to be executed.
OPCDE_, the most technical security conference of the Middle East, holds its annual and inaugural event on April 26-27, 2017 at the Dubai Future Accelerator, Emirates Towers, Dubai, UAE.
An expert faculty of top engineers will provide their insights and latest research on cyber security. OPCDE_ is exclusively focused on in depth technical content and has takes pride in its??? zero commercial talk policy. Each presentation had been reviewed by its review board.
Early Bird tickets are available until February 28, 2017.
Regular rate will start from March 1st, 2017 until April 1st, 2017.
DOWNLOAD AGENDA (PDF)
The conference will feature a number of keynote speakers and panelists from around the globe, who will be approaching the topic at hand from a purely technical perspective.
And if you're a student who enjoys a challenge, you could win a free ticket to attend the conference if you can crack this code.
Matt Suiche, Comae Technologies
SPEAKERS
Maarten Van Horenbeeck
Vice President of Security Engineering, Fastly, Unites States
Wim Remes
Chairman, (ISC)2, Belgium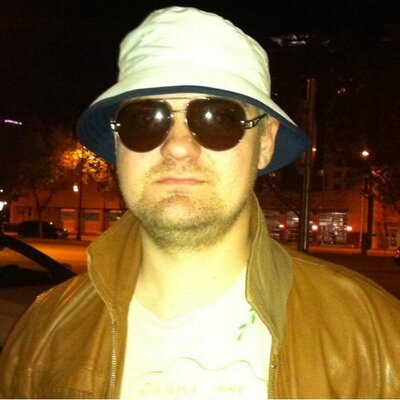 Oleksandr Bazhaniuk
Security Engineer, Intel, United States
Benjamin Delpy
Mimikatz's author, France
Review Board
The Review Committee will review all submissions and determine the final list of speakers for OPCDE_ 2017.
Matt Suiche, Comae (Founder)
Nick Depetrillo, (Retired Security Researcher)
Chris Valasek, Uber (Security Researcher)
Francisco Oca, Salesforce (Security Researcher)
Alberto Garcia, Salesforce (Security Researcher)
Tavis Ormandy, Google (Google Project Zero, Security Researcher)
Stefano Zanero, Secure Network (BlackHat Review Board, Professor University of Milan, Security Researcher)
Stephen Ridley, Xipiter (Founder, Security Researcher)
Rodrigo Branco, Intel (H2HC Organizer, Security Researcher)
James Forshaw, Google (Google Project Zero, Security Researcher)
Cesar Cerrudo, IOActive (Security Researcher)
POLICY
OPCDE_ is dedicated to a harassment-free conference experience for everyone. Our anti-harassment policy can be found here.
(ISC)2
If you are a member of (ISC)2, you may claim 1 CPE per hour of attendance at the event up to a maximum of 8 per day. You will need to enter the CPEs directly to your own member profile at the (ISC)2 website. Please retain a proof of registration/attendance in the event your CPEs are randomly selected for audit.
Sponsors
BECOME a sponsor by contacting us at sponsors@opcde.com
STRATEGIC PARTNER
GOLD SPONSORS
SILVER SPONSORS
BRONZE SPONSORS
COMMUNITY PARTNER
MEDIA PARTNER
ECOSYSTEM PARTNERS